#
Welcome to the San Francisco ISACA Chapter
ISACA Mission Statement: "Through worldwide leadership, enhance
recognition of the IS audit and control profession through the
advancement of standards and practices, education, and certification."
Follow us on Twitter
Friend us on Facebook
Save The Date!
2014 Fall Conference - October 13 - 15
Hotel Nikko

Want to get involved in planning
for the 2014 Fall Conference?
Now is the time to raise your hand!
Contact CONFERENCE@sfisaca.org
The 2013 Fall Conference was a great success!
Thanks to all our Sponsors,
Volunteers, and Attendees.
Download presentations here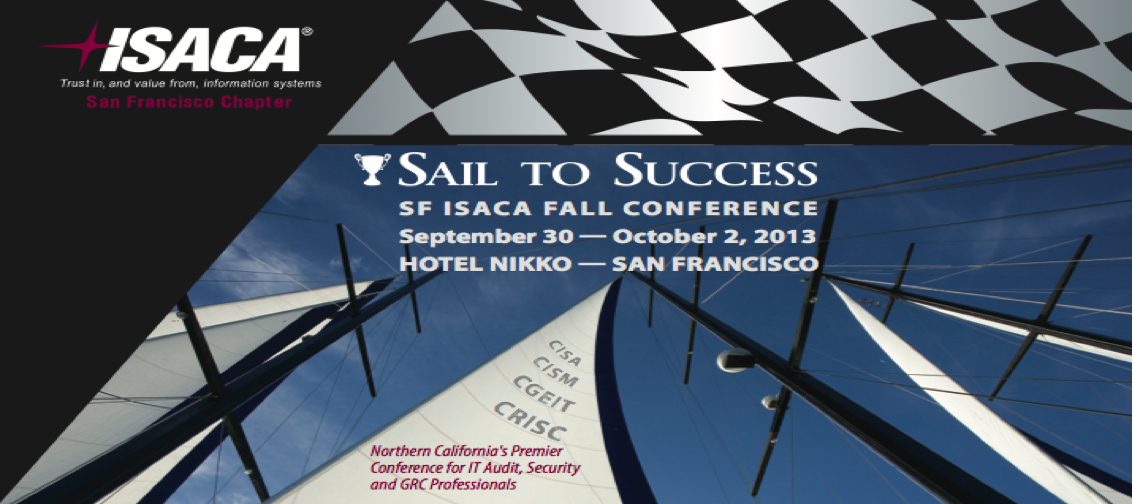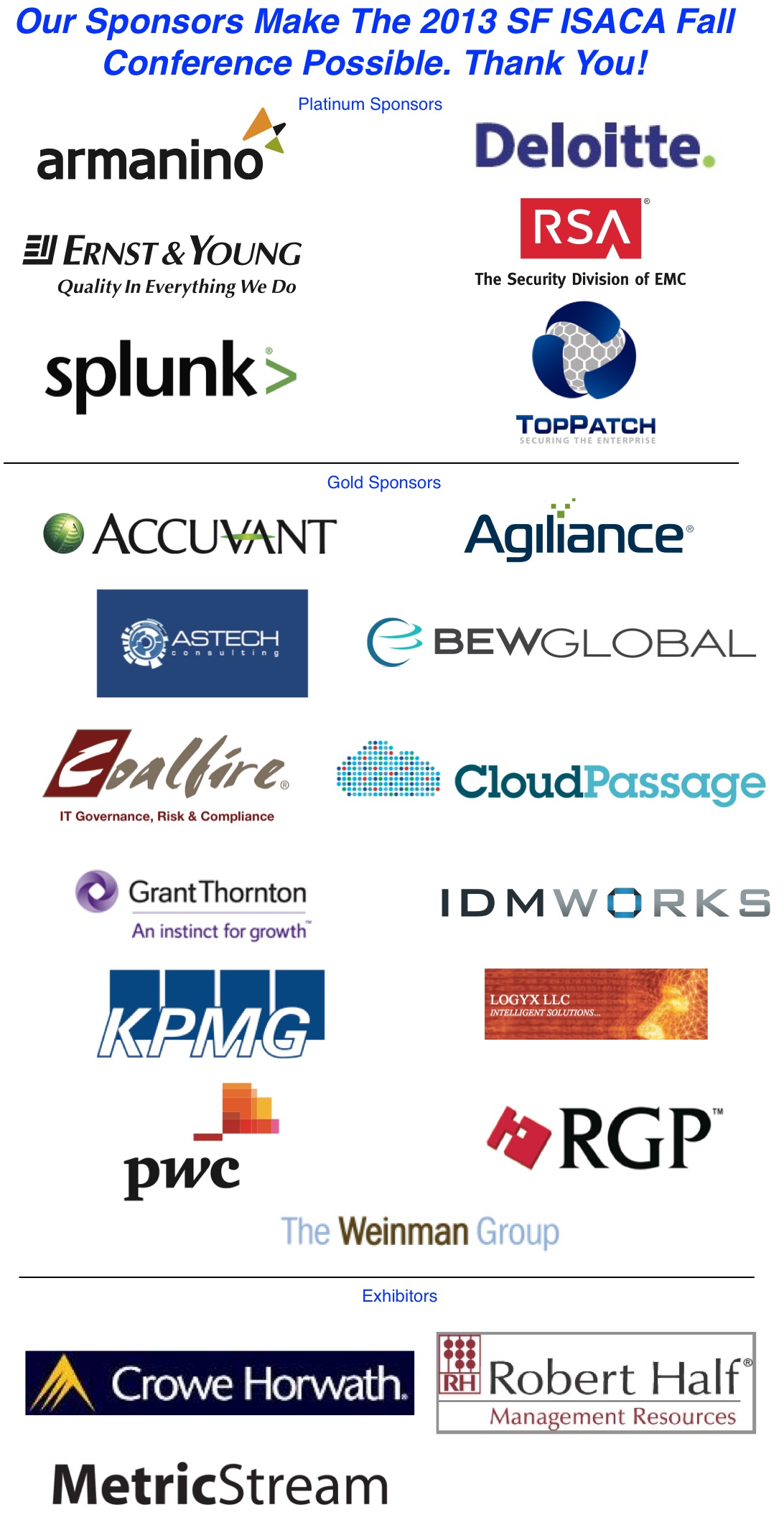 Looking for a job?
Looking to fill an open position?
The San Francisco Chapter benefits from your use of the ISACA International Job Posting System. Learn more HERE!