#
Welcome to the San Francisco ISACA Chapter
ISACA Mission Statement: "Through worldwide leadership, enhance
recognition of the IS audit and control profession through the
advancement of standards and practices, education, and certification."
Follow us on Twitter
Friend us on Facebook
May Educational Event
Mobile Security
(Market Trends and Best Practices)
Thursday, May 23, 2013
A Luncheon Educational and Networking Opportunity
Registration: 11:30am - 12:00pm
Session: 12:00pm - 1:30pm
Hotel Nikko San Francisco
222 Mason St. (between Ellis and O'Farrell - Powell BART)
$40 Members
$50 Non-Members
1.5 CPE
Get more info here
Register here
SAVE THE DATE!!!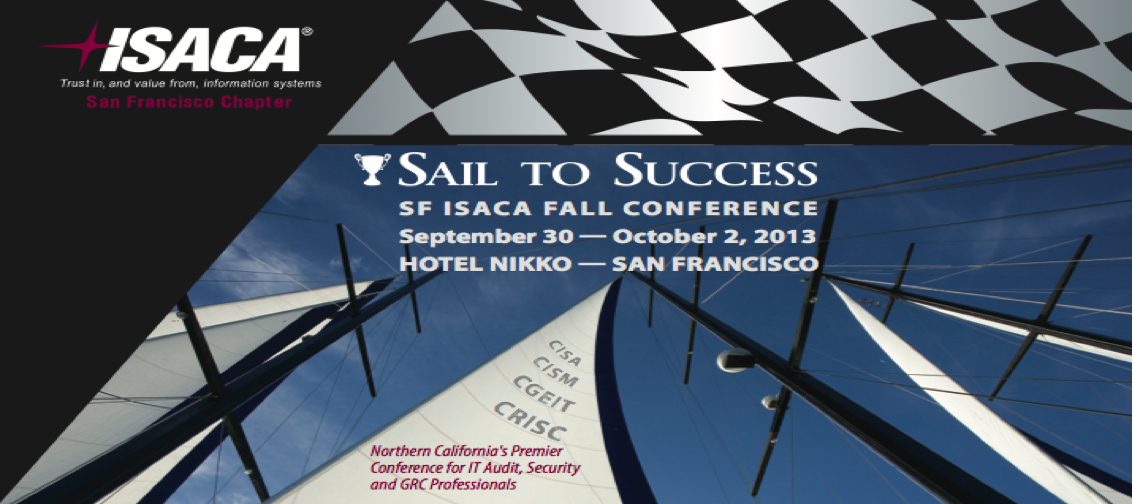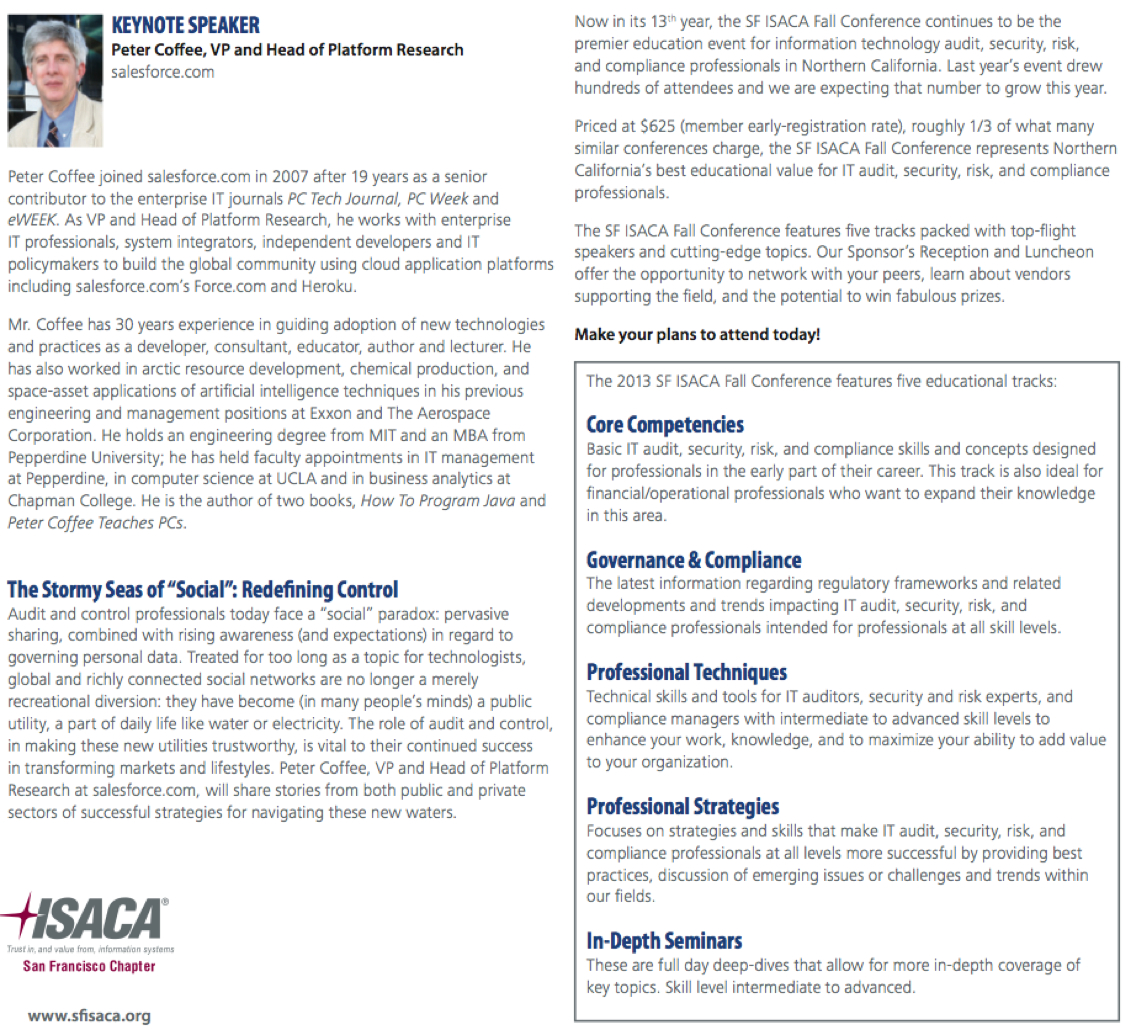 Get more information regarding the CISA exam preperation workshop here
Also learn about opportunities to attend webinar
workshops for the CGEIT and CISM certifications
ISACA has won the Best Professional Certification Program Award for its Certified in Risk and Information Systems Control (CRISC) credential. The 2013 SC Awards, established by SC Magazine, were presented in conjunction with the RSA Conference in San Francisco.
Accepting the award on behalf of ISACA were the leaders of the San Francisco Chapter: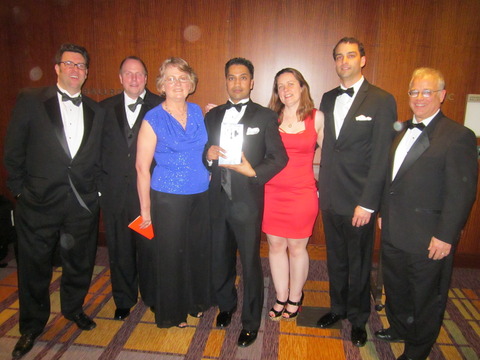 L to R, Todd Weinman, Steve Shofner, Debra Mallette, Thej Mehta,
Heather Ouellette, Doug Mohrland, Tim Stapleton
Looking for a job?
Looking to fill an open position?
The San Francisco Chapter benefits from your use of the ISACA International Job Posting System. Learn more HERE!